Wednesday, September 3, 2014
This image makes me really sad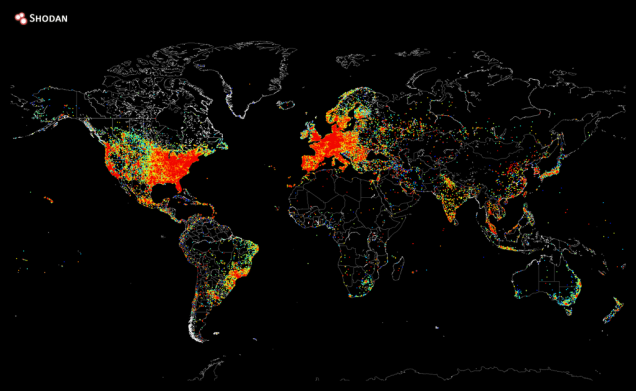 A Map of Every Device in the World That's Connected to the Internet (caveats in the link's comments)
And this makes sombre reading too. An update on a 1972 forecast about where the world is heading. Looking like it's bang on target.
Monday, September 1, 2014
Success
To laugh often and much.
To win the respect of intelligent people and the affection of children.
To earn the appreciation of honest critics and endure the betrayal of false friends.
To appreciate beauty, to find the best in others.
To leave the world a bit better, whether by a healthy child, a garden patch, or a redeemed social condition.
To know even one life has breathed easier because you have lived.
This is to have succeeded.
- Ralph Waldo Emerson (or maybe Bessie Stanley)